Non-Citrus Enzyme Dewatering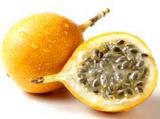 Citrech during years gathered a wide experience in industrial exploitation of citrus processing residues; many of technologies described in our website could be applied also in other merchandise sectors with good satisfaction both from technological an economic side.
Pectin chains treatment systems, for example, both devoted to degradation or to yield increase (enzyme dewatering) or to maintaining stabilizing properties, can be defined as "general appliances" and thus can be applied to any fruit containing pectin.
Ask us application info, we're sure we can "export" our citrus experience on different fruits.
In this section Citrech will describe research activities and industrial developments concerning non-citrus fruits as soon as those experiences will be regarded rate and reliable.