"Upgraded" by-Products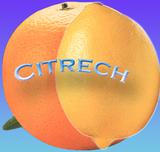 Water extraction of natural sugars, acids, colors and colloids contained in albedo and flavedo residues after juice recovery an consequent use of technological steps to turn a mixture of fruit fragments ina concentrate without pulp, cloudy end with acceptable bitterness has been, for many years, one of specialty of Mediterranean Citrus processors, especially Israeli and Italian.
Cloudy and Special productions have been driving for European soft-drinks industry allowing low-dosage formulations with high color and stability. Moreover those products increase extraction yield from fruit with easily understandable economical benefits.
Citrech can supply deep knowledge of production technology and can help how to increase added value managing, by technology only, by-products analytics to get them closer to juice ones with consequent commercial value increase.